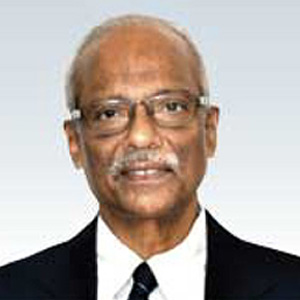 Dr. Y S P Thorat
(Chairman)
Y.S.P. Thorat who retired as Chairman, NABARD in November 2007, was till recently Executive Chairman of the Dry land Farming Commission and Chairman of the Agriculture Universities Recruitment Board, Government of Maharashtra.
Dr Thorat's other current appointments include-
Director, TATAs and Rallis India Ltd, Director, Britannia Limited, Adjunct Professor, Yashwantrao Chavan School of Rural Development, Shivaji University, Kolhapur and Secretary General, Pravara complex of educational institutions.
Earlier Dr Thorat was associated with the Planning Commission, Government of India for the 10th, and 11th Five Year Plans.
He was Chief Executive of the Rajiv Gandhi Trust and Foundation, New Delhi and served on the Board of the National Institute of Bank Management, Pune. On the academic side he was Chairman of the Indian Society of Agriculture Economics and Member, Senate and Academic Council of the  Shivaji University, Kolhapur.
Dr Thorat is a University ranker having received the prestigious Gopal Krishna Gokhale Award for being adjudged the best student of Political Science amongst all universities in Maharashtra. Additionally, he holds a degree in Law, a doctorate in Economics and D.Lit.
Dr.Thorat started his career in the Reserve Bank of India (RBI) in 1972 and was appointed Executive Director in 2003. His main contribution has been in the field of policy support for agriculture finance, urban cooperative banks, and cooperative policy and credit. In 2004, he was appointed by GOI as Managing Director and then Chairman, National Bank for Agriculture and Rural Development (NABARD).