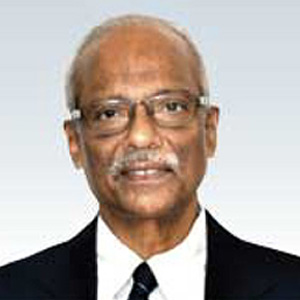 Dr YSP Thorat
Dr. Y.S.P. Thorat who retired as Chairman, NABARD in November 2007, was till recently Executive Chairman of the Dry land Farming Commission and Chairman of the Agriculture Universities Recruitment Board, Government of Maharashtra. Click to read more
---
Ajay Mehta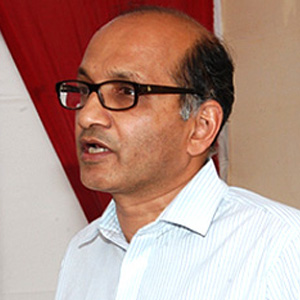 Ajay Mehta joined Seva Mandir in 1985 and was its Chief Executive from 1990-1999. He then served as the Executive Director of the National Foundation for India for 10 years. He is currently the President of the Board of Trustee of Vidya Bhawan. He was educated at Yale University and Jawaharlal Nehru University.
---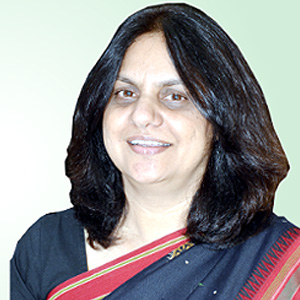 Alka Talwar
Alka is the Corporate Head for CSR at Tata Chemicals. She looks after programs across the enterprise that includes projects on natural resource management, environment conservation, rural energy, sustainable livelihoods, empowerment and improving the quality of life. She has worked with Tata Chemicals in various functions over the last 27 years, which includes heading the community development functions at Mithapur Gujarat and at Babrala Uttar Pradesh.
She is also Hon. Trustee & Hon. Secretary of Tata Chemicals Society for Rural Development, Okhai – Centre for Empowerment and Uday Foundation (only Hon. Trustee). She has done her bachelors in architecture from CEPT University and has also coauthored two papers on The New Corporate Citizenship & Development and Linking Social enterprise with Social change: the mediating role of Empowerment.
---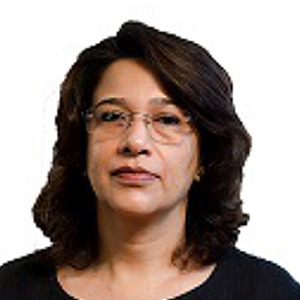 Poonam Madan
With more than 20 years' experience across research and consulting roles, Poonam Madan has largely been working for sustainable development through public policy analysis and programme design and evaluation. Her focus is on rural economic empowerment through farm and off-farm livelihood linkages and enabling access to energy, healthcare and education. She has led engagements for multiple organisations including GIZ, PwC, UNIDO, World Bank and earlier held senior editorial positions at The Financial Express and Mint, prior to which she taught papers in Economics at bachelors and masters levels in Delhi University. She is currently an independent consultant.
---
Jagdish Gurjar
Treasurer
Jagdish Gurjar primarily a farmer, has done a technical diploma and started community work in 1987.He worked on various community-based projects and has an expertise in designing low-cost water and soil harvesting structures. He holds active membership in Sariska Village Displacement and Rehabilitation committee and Sariska Sanrakshan Sabha which is an initiative of the forest department and local people. Jagdish Gurjar is the founding member of Gram Gaurav and was earlier associated as a Resource Person with Rajiv Gandhi Foundation's natural resource management project in Rajasthan.
---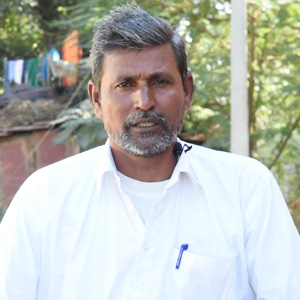 Radha Kishan Gurjar
Member
Radha Kishan is a resident of Rajgarh Tehsil in Rajasthan. He has done his bachelor's degree and has more than twelve years of extensive field experience in managing grassroots projects. He has been trained in alternative methodologies of community-based school education systems and has successfully implemented village education programme.
Radha Kishan is the founding member of Gram Gaurav. Before, he was working as green crops volunteer with Rajiv Gandhi Foundation natural resources management project. Perceptive by nature, he manifests his vision with utmost conviction. Radha Krishan has enabled the construction of hundreds of water and soil conservation structures in Jaipura, Dosa, Karauli, Alwar, Sawai Madhavpur and Dhaulpur districts.
---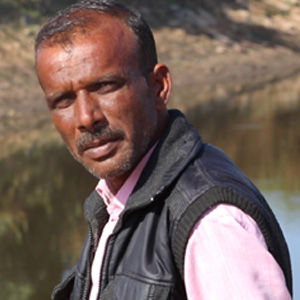 Samay Singh
Member
Samay Singh is a passionate young man and a founding member of Gram Gaurav. He has done his B.Ed. and Rural Development from IGNOU. Samay Singh has more than ten years of extensive field experience in managing water harvesting projects. His interest in preservation of natural resources was developed after being involved with Rajiv Gandhi Foundation's Natural Resource Management project. Deeply committed to the cause, he works with great diligence and unbiased approach.